The Limousine Operator's
Essential

Guide to Hire, Train and Retain Chauffeurs
Easy Step-By-Step processes and systems that will allow you to quickly and easily scale your business
Best practices for HIRING that separate the candidates from applicants and help you start hiring better immediately
The 6 Core Competencies that every chauffeur should know
Steps to design and build your own custom Chauffeur TRAINING program
An action plan with steps to keep your chauffeurs engaged resulting in RETAINING them longer longer
HANDBOOK
As part of your purchase you will be shipped a copy of the exclusive, "The Limousine Operator's Essential Guide to Hire, Train & Retain Chauffeurs" handbook. This information packed handbook not only contains all the information from the course, but also includes the step-by-step systems you will learn. This makes the handbook the perfect guide to use during your hiring, training and retaining process. This handbook is only available by purchasing the, "The Limousine Operator's Essential Guide to Hire, Train & Retain Chauffeurs" course. It also includes sample forms and documents for every step of the process.
What You Can Expect In The Course
Over 2 information packed hours
Systems you can use right away that work
Customizable forms you can use today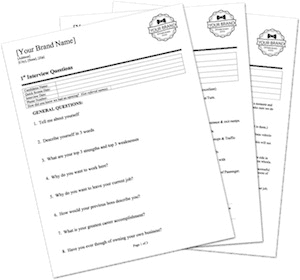 DRAG AND DROP FORMS
As part of your purchase of the, "The Limousine Operator's Essential Guide to Hire, Train & Retain Chauffeurs" you will receive downloadable versions of all the forms included in the book. Theses Microsoft Word based forms will allow you to simply drag & drop your logo, company information and put them to use right away. Some of the forms you will receive include The City Knowledge Test, Driving Test, Conditions of Employment and many more!
ABOUT THE INSTRUCTOR
20 year Guest Service industry veteran, Bruce Heinrich began his career working at the Ritz-Carlton Hotel and as a chauffeur at CLS in Los Angeles. In 2000, he returned to his hometown of Kansas City and started LEADER Worldwide Chauffeur Services with a borrowed car and a cell phone. Regarded as the industry's expert in Customer Service Training, Bruce is a 2-time "Operator of the Year" winner and has written LCT articles and led the Advanced Chauffeured Training programs for the LCT Shows in Las Vegas. Bruce is Founder & CEO of PAX Training, the industry's most comprehensive and customizable chauffeur training program.
Bruce Heinrich
PAX Founder & CEO
"By far one of the most informative, productive; programs and sessions I have ever attended!"
Louis Weiner
All Star Limousines Worldwide Transportation
"Absolutely phenomenal; so awesome! The book was so great. Cannot wait to bring it back to office and bring it back to the team! I really learned a lot and I enjoyed it!"
Briana & Chelsea Candeub
Park Avenue Limousines in Philadelphia
"It was very, very helpful! I got notes all over the place about things that just didn't occur to me!"
Meryl Kelso
Dash Limousine and Sedan Service
Get the course today for just $299
Purchase when you join or Call Below To Get Started Now!