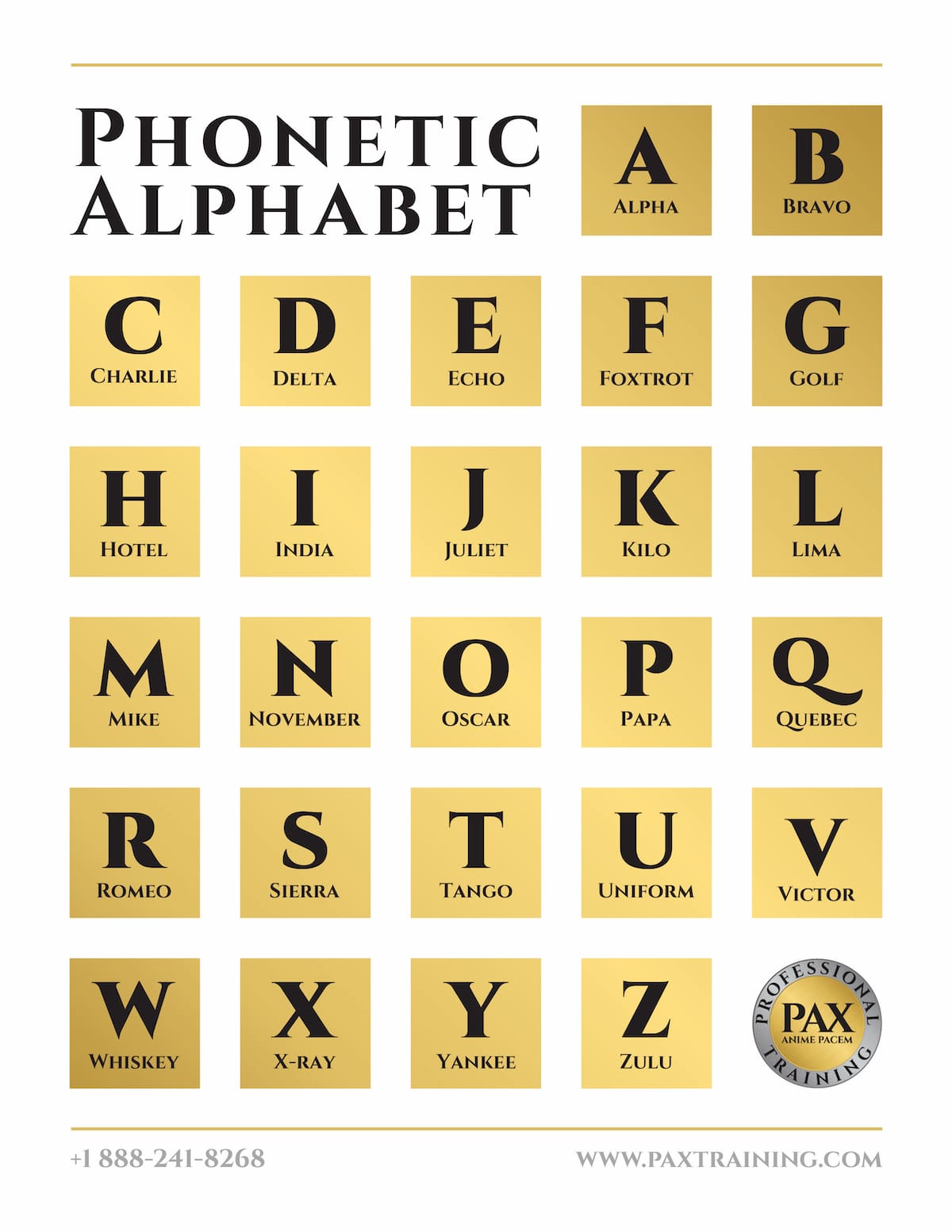 Phonetic Alphabet (Light Background)
Not knowing the phonetic alphabet can make things difficult when working with private aircraft. This poster will help ensure your team always has a quick reference when they need it!
Don't Miss Out
Join our newsletter The Drive to make sure you never miss out on any of the great things PAX has to offer!